drying earth after the rain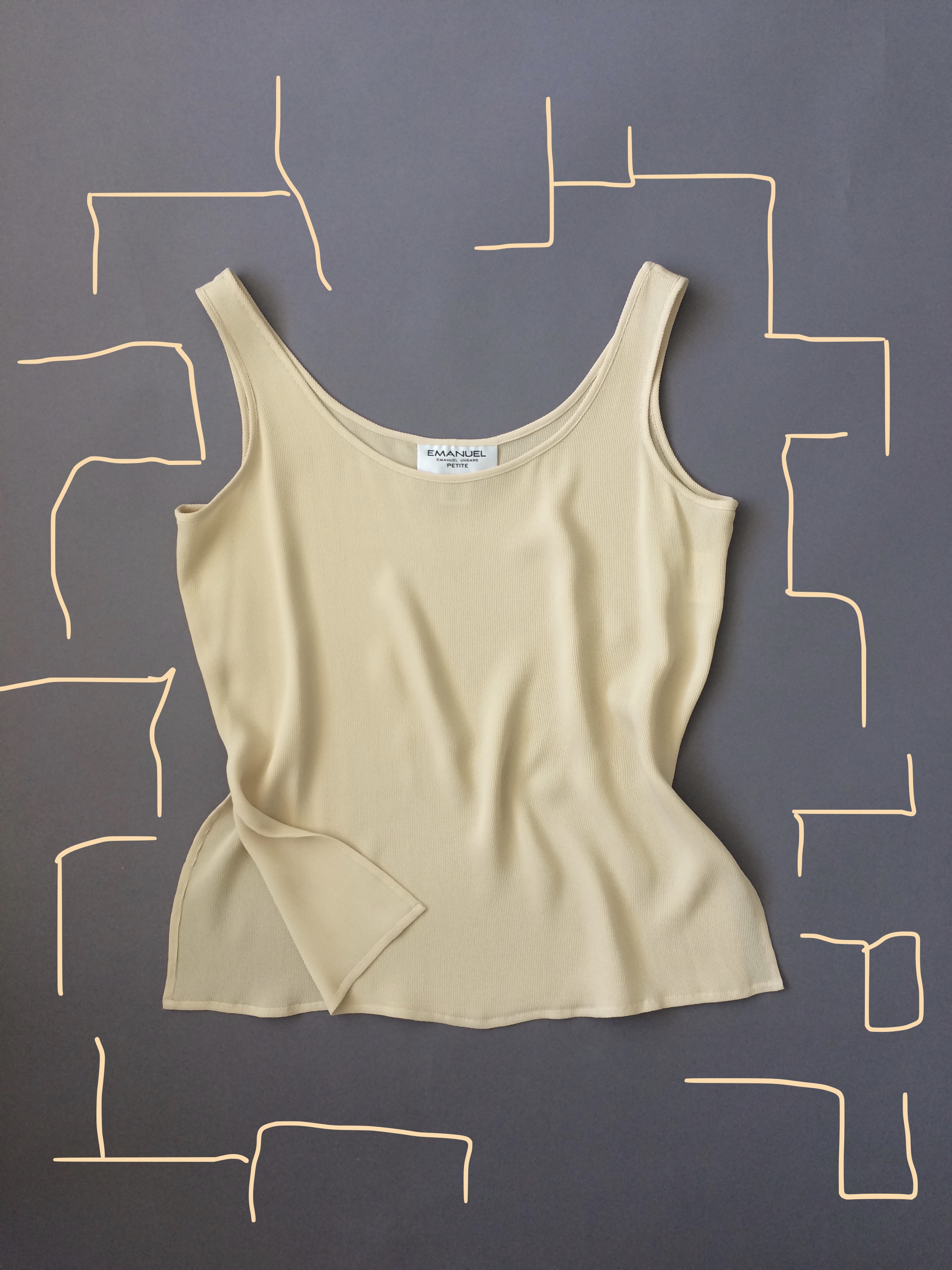 drying earth after the rain
Ribbed silk Ungaro tank. Beautiful drape. 8" side slits for a subtle quirky detail. Interior shoulder snaps to keep your brazier straps hidden, if you're into that.
maker : Emanuel Ungaro
lunar body size : quarter (drapey) to half (fitted)
material : 100% silk
length : 22.5"
bust : 37"
plunge : 6"
side slit : 8"
condition : excellent. Tiny pin sized snag on left strap, very light 1" line on left side due to tiny snag.
sold out