"simply the best mom" cotton tee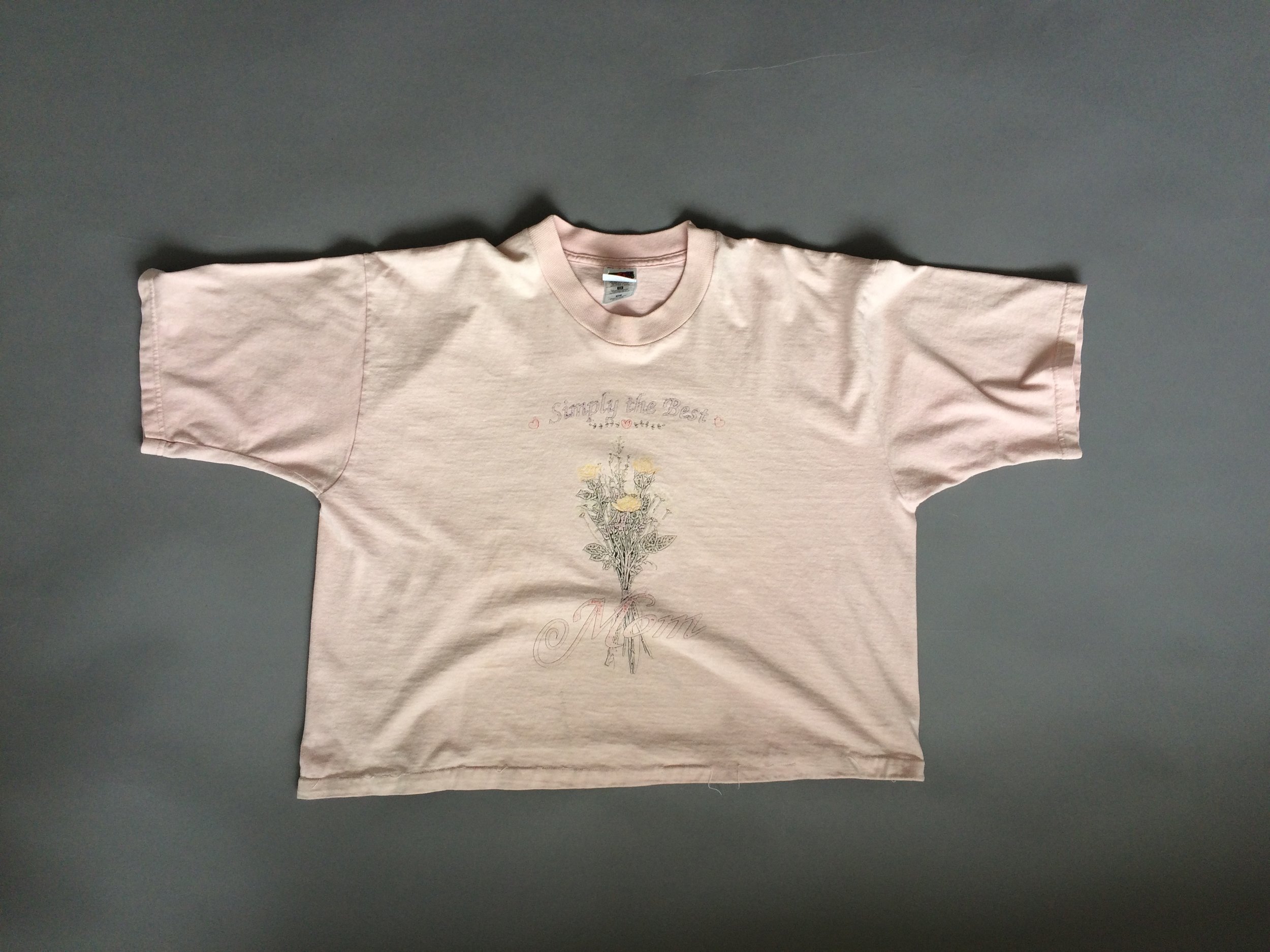 "simply the best mom" cotton tee
Favorite find: wide cropped shape due to previous alteration, soft sturdy 100% cotton, faded pink, thick collar, and of course perfect message.
maker : fruit of loom, made in Jamaica and goddess bless whoever printed this.
story : unknown, sourced for its message, fit and fabric.
lunar body size : crescent - full
tag size : XL
material : 100% cotton
length : 22"
bust : 45.5"
shoulder : 21.5"
sleeve : 9"
collar width: 1 1/8"
condition : fine condition with some flaws from previous love: several light stains on front, light brown speckled stains near collar, loose and broken threads along bottom hem, cracking on print
sold out